Microsoft presented the results of two different data-driven studies around "Smart Working".
Some interesting and apparently dichotomic discoveries: the reason why people want to work from home, and other people want to work in the office often is the same.
Data also highlight the imperative for the businesses to continue the transformation to attract and retain top talent as employee expectations evolve.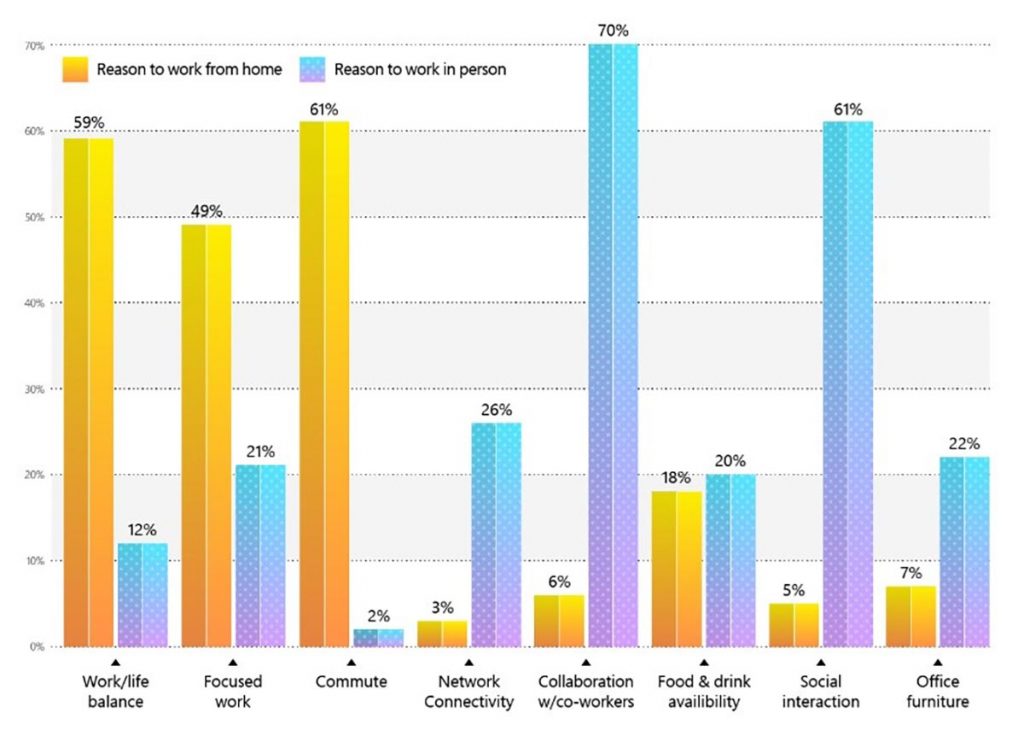 Read the report HERE